Texas Local Government Code Chapter 363
Crime Control and Prevention District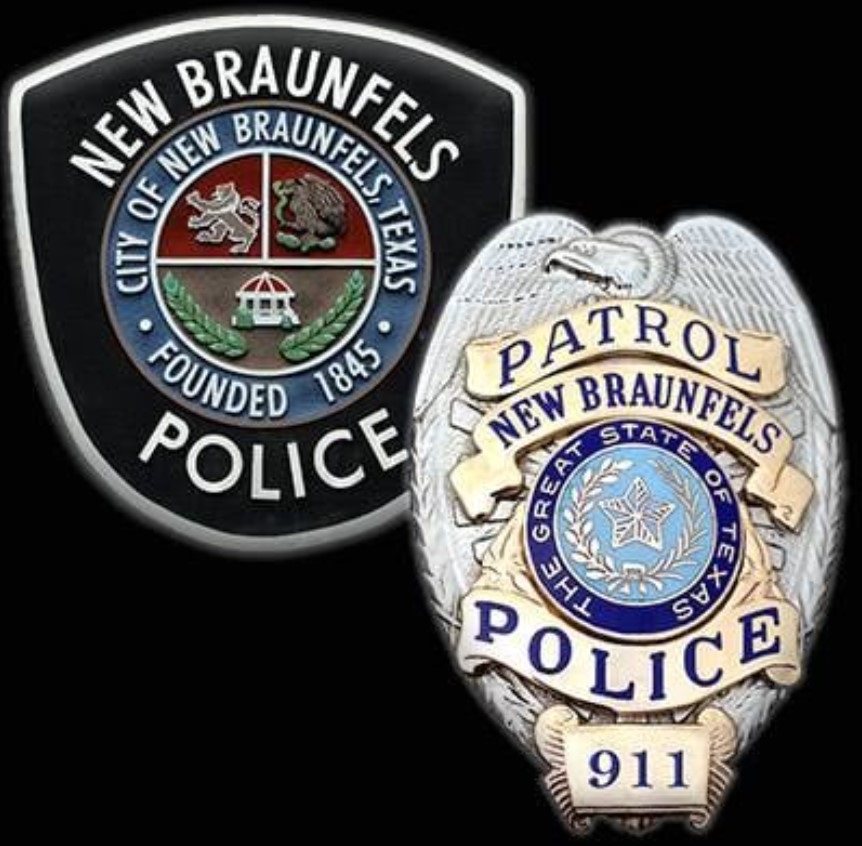 ---
How is it formed?
A CCPD is formed only after being approved by the voters.
Why do we need it?
A CCPD will allow the PD to maintain and implement new initiatives to continue to reduce crime and enhance public safety without an increase in sales tax.
Who runs the CCPD?
The district governed by a board consisting of 7 citizens from the community who are committed to crime control and prevention in their city, or council members.
If approved, will this raise my taxes?
No, New Braunfels already collects the maximum allowable sales tax.
So where will the money come from?
Currently, the Economic Development Corporation receives .375% or .045 cents per dollar collected in sales tax, which equates to $9 million/yr. When approved the EDC will still collect $6 million/yr and the CCPD will collect .125% or .015 cents per dollar, which equates to $3 million/yr.
Can the EDC still fulfill its goals?
Yes, the EDC can still accomplish many of its goals with the amount of sales taxes it will be collecting.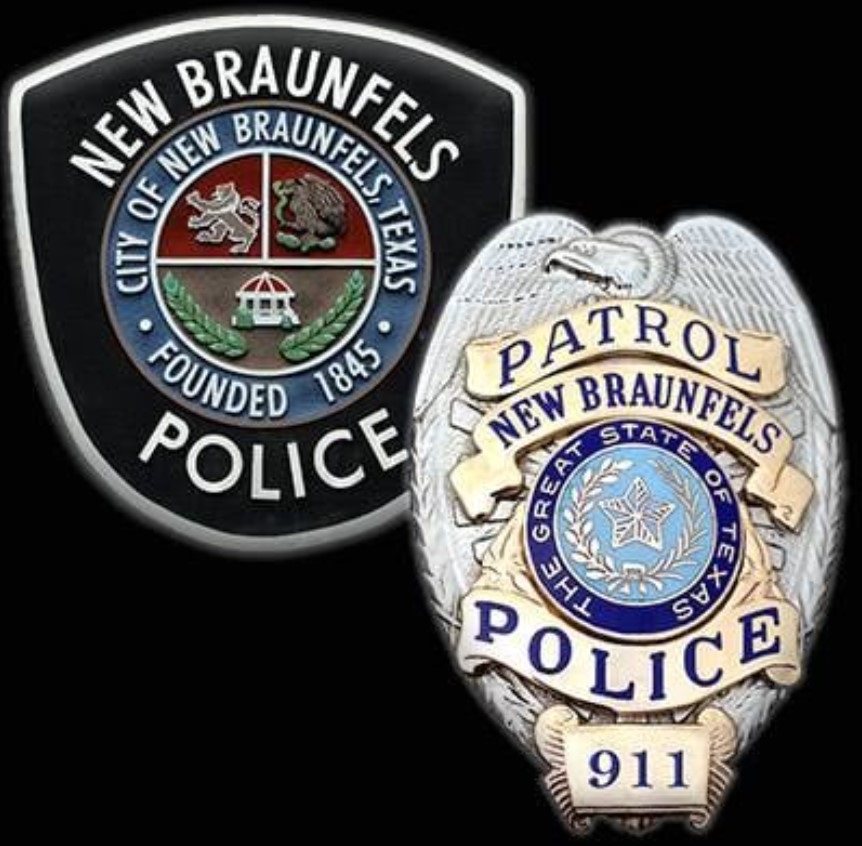 For more information about the CCPD, view the PDF below.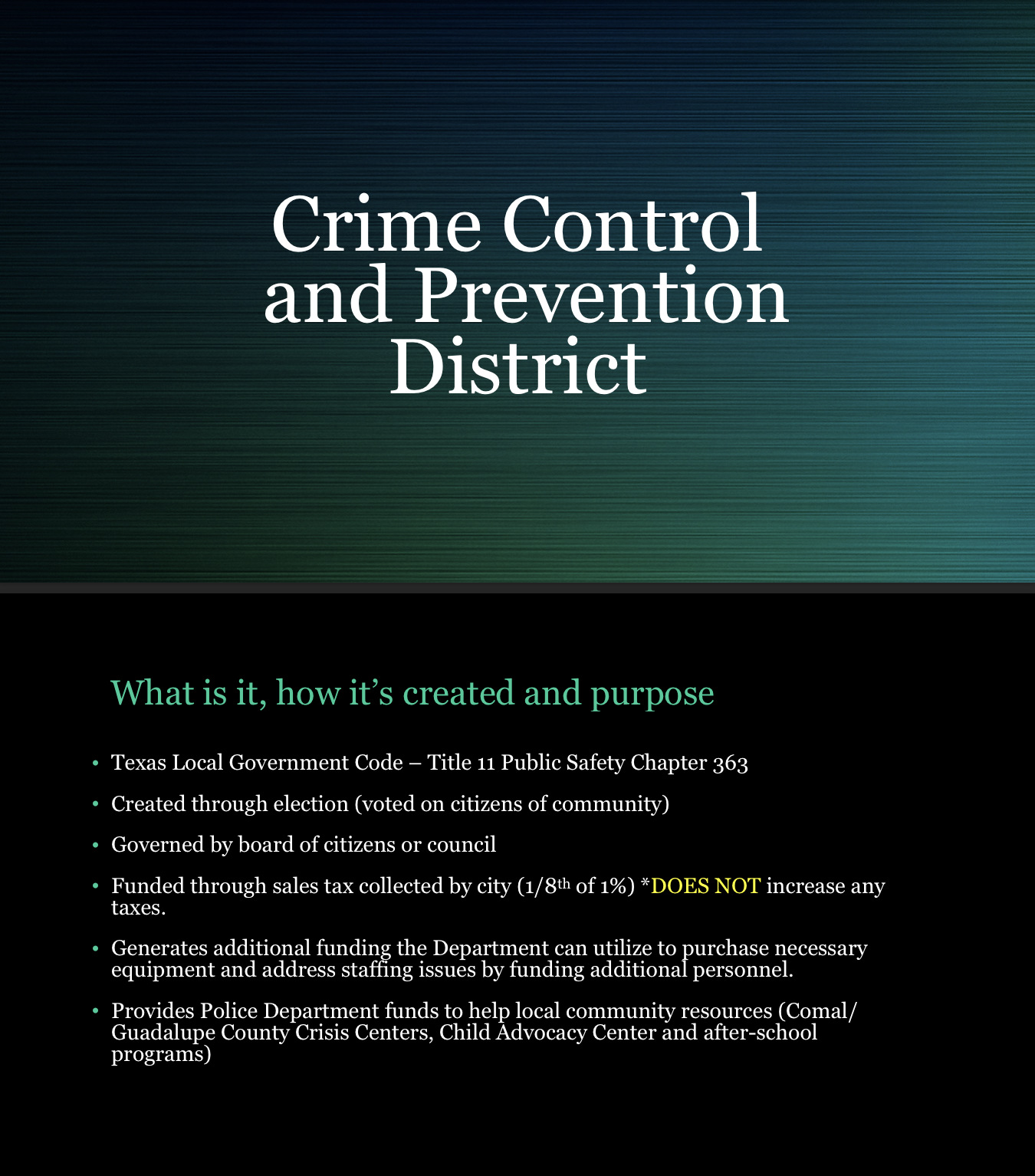 Download PDF
---
Links to cities with CCPD, some showing what the funds are used for
Support the Creation of a CCPD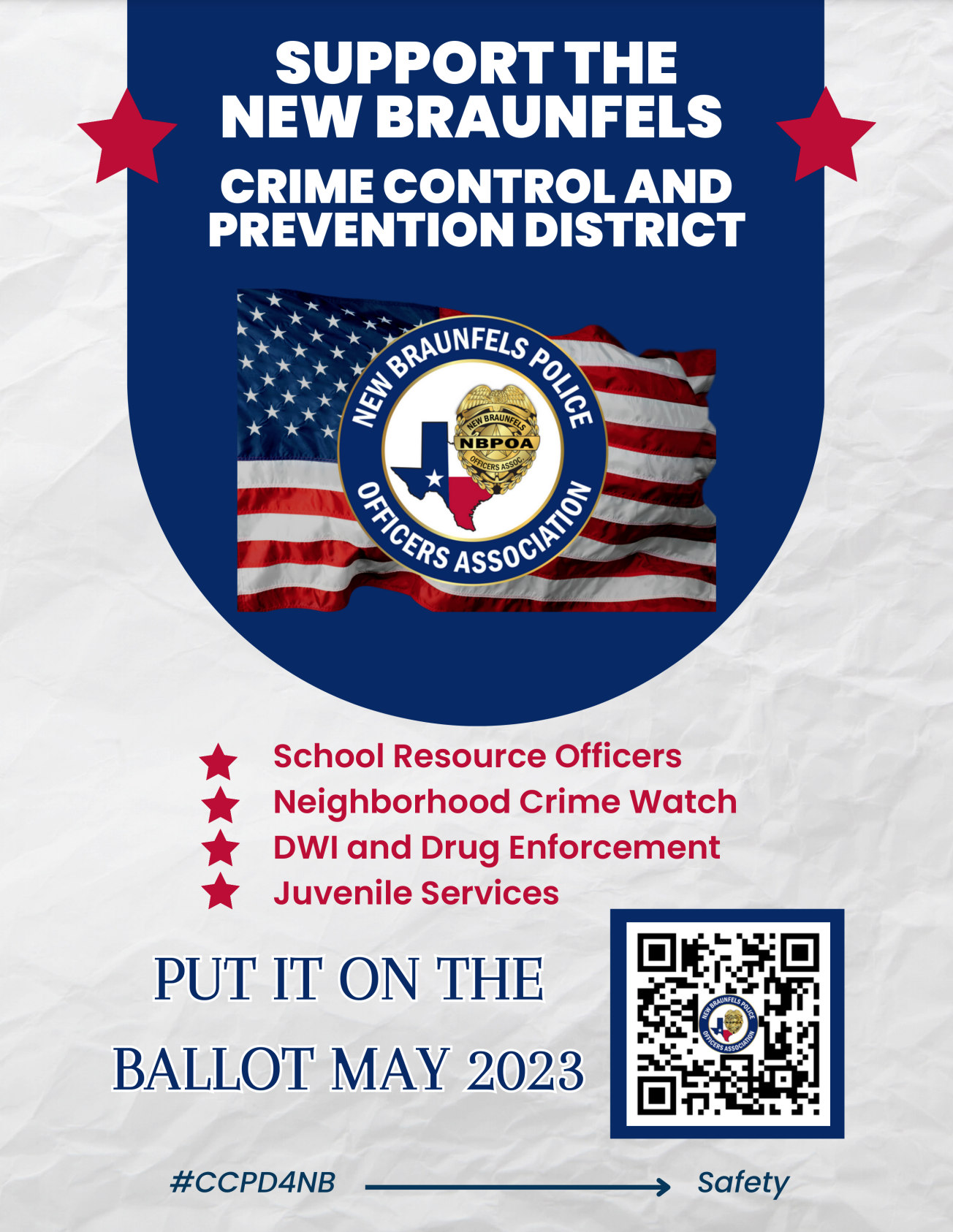 Download Flyer